The primary goal of the Turkish and History Society is to organize social, cultural and scientific activities that will help students socialize, that will help them gain a broader understanding of historical facts, and that will reinforce national conscioussness among Turkish students campuswide.
The Society aims:
- To put effort into creating a unified Turkish youth who have embraced the principle of "the indivisible unity of a state's people and its territory", and to help this new generation of young people, unified by national goals, to gain more strength,
- To encourage the youth to turn into rationalist, modern, dignified, hardworking individuals who have tolerance, who have humanist ideas, and who passionately love their country and nation,
- To support the efforts aimed at increasing awareneness in national history and strengthening the bond between the youth and the nation,
- To build awareness in changing the destiny of Turkish language, which is the speaking image of the Turkish culture, in glorifying the Turkish language and preserving it from the invasion of exploitative languages.
An Interview with Soner Aydın, President of the Turkish and History Society- Guidance and Phychological Counseling: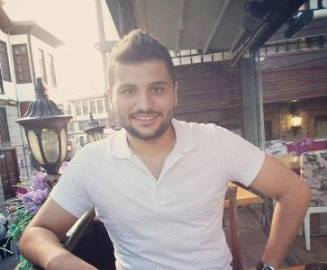 Do you have any other goals apart from those mentioned?
We constantly emphasize the importance of having awareness in history, keeping in mind the philosophy of history embraced by M. Kemal Atatürk, the commander-in-chief who led the War of Independence, as quoted below:
"At first, we must place a great emphasis on Turkish history, and help the nation understand that they belong to a true civilization that is remembered with respect, and that they are part of a culture, a 'mother culture',  which predates all of the ancient civilizations across the world."
We believe that a nation who has a strong sense of the past has a resemblance to a plane tree, which absorbs water through its roots. The plane tree will wither away when it gets dehydrated, and it is this fact which makes the roots an indespensible part of the tree. Trees must develop deep roots in order to grow strong. In a similar vein, nations who have an awareness on the value of their cultural heritage, which reflects the life of the community, its history and its identity, can have a bright future. Otherwise, they will fade, and become extinct, like a plane tree that dies of dehydration, Individuals, therefore, should expose themselves to a very wide range of information about history, cultural heritage, and values associated with their own state and nation.
 Can you name some of the Society-led activities that are open to general participation?
We are actively engaged in the Campus activities associated with the November 10th Atatürk Remembrance Day and October 29th Turkish Republic Day. As part of the March 18 Çanakkale Victory and Martyrs Day,we give out a special menu, which we call Çanakkale Menu, to Campus students, to draw attention to the hard times Mehmetçik (Turkish soldiers) went through. In addition, we organize on-campus seminars delivered by people who are experts in the Battle of Çanakkale. On March 8, International Women's Day and on November 24, Teacher's Day, we present flowers to our teachers.
To create campuswide awareness for a variety of issues, we organize meetings and seminars on special days that capture important events in the calendar. Within the frame of the social responsibility projects, the Turkish and History Society organizes a campuswide blood donation event each year, in order to benefit the Thalassaemia Association in the TRNC. Furthermore, we participate in the nature walks and other activities in the International Disability Awareness Week held between May 10-16. In the long-run, we are planning to contact the SOS Children's Village, the Kemal Saraçoğlu Foundation for Children with Leukemia and Fight Against Cancer, and the Society for the Blind, and to raise campuswide awareness of a variety of topics associated with these communities, as well as organizing fundraising activities.
In the past, we published a magazine titled Orkun. In the short-run, we are planning to be engaged in such activities that can help us communicate our ideas.
Could you tell us about the members-only activities organized by the Society?
Of course, I can. The following is a statement of Atatürk:
"Our ancestors created great and far reaching civilizations, besides great states. It is our responsibility to explore and analyse the fascinating history of these earlier civilizations developed by our ancestors, and to let all Turkish communities across the world, and the whole universe, know about the historical facts associated with our nation. An insight into the experiences of our ancestors will encourage the younger generations of Turkish nation to go beyond their limits."
In line with Atatürk's ideas, we encourage our members to develop an awareness of history, to trace our ancestors, and to carry out greater projects for the benefit of humanity. Each week, we organize seminars on Turkish history. In addition, we  provide Turkish and History courses, upon request, for international students who are members of our society. These courses are presented by the members of the Society on voluntary basis. Plus, we organize study groups, trips, and a variety of sports activities for members.
President:Soner Aydın
e-mail: e186610

metu.edu.tr