An Interview with Hasan TUNCAY, President of the Cyprus Culture Club- Civil Engineering Student: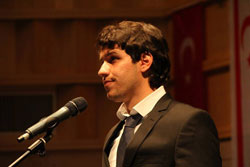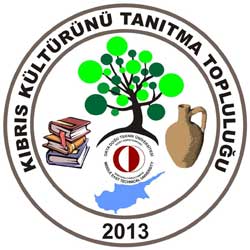 Could you tell us about the major activities organized by the Cyprus Culture Club? Do you have any other plans?
We organize a Cyprus Night event, which takes place on an annual basis on the Campus. This event includes Cypriot folk dance and folk music performances as well as exhibitions that feature historic Cyprus photographs and other materials documenting the cultural heritage of the Island. After the event, traditional Cypriot food is served. We are planning to organize two more activities this year. The first is a theater performance, in collaboration with the theater club that we have started recently, and the second is a magazine that focuses on Cypriot culture.
Who exactly is the target audience of the Cyprus Culture Club?
The main purpose of our club is to introduce the Campus students and faculty who come from Turkey and other countries to Cypriot culture and to provide a basic understanding of the Cypriot society and culture. Our target audience therefore includes everyone who wants to get to know more about Cyprus and Cypriot culture.
What are the responsibilities and duties of the Club's members?
Anyone who wants to know about Cypriot culture, and who wants to participate in our activities, can join the Club. In essence, we think that members of student societies should not be required to undertake any duties or responsibilities. Membership should be voluntary and members should feel free to renew their membership status. For this reason, our members do not have any responsibility. Those wishing to take part in any activity may undertake specific duties and those not wishing to participate may provide support by always being with us during an event.
What are the benefits of joining the Cyprus Culture Club?
METU Cyprus has a high number of students and employees from different countries. Our club has a lot to offer to those wishing to enrich their time with cultural experiences. In addition, it provides opportunities for its members to be familiar with the culture, history, nature, and traditional cuisine of the Island as well as helping them to integrate with the Island.
President: Hasan TUNCAY
E-Mail: e186379

metu.edu.tr