Founded in 2007 as part of the Sports & Recreation unit, the Sub-Aqua Society is the first student society established at METU Northern Cyprus Campus. The aim of the Society is to raise qualified skin divers who are environmentally conscious and properly trained. Another important goal is to increase awareness of environmental concerns, which has been in steady decline. To achieve these goals, the Society supports a range of projects that aim to increase social responsibility and public awareness, as well as organizing activities such as underwater photography exhibitions, clearance diving and trial diving activities.
The Sub-Aqua Society offers scuba diving courses once a year, in the spring. Over a period of approximately 10 years, more than 300 students were trained to be certified divers. Participants who successfully complete the basic training course become a certified PADI Open Water Diver. PADI (Professional Association of Diving Instructors) certification, which is recognized worldwide, enables divers to dive together with a scuba diving partner up to 18 meters deep and explore the magnificent underwater world.
Unlike most student associations, the Sub-Aqua Society requires candidates to sit an entrance exam and achieve the score specified in the entry requirements. In order to be admitted to the Society as a member, a candidate must have a diving certification as well. Each candidate needs to fulfill these basic requirements because the Sub-Aqua Society aims to train and equip skin divers who respect underwater life and understand the value of aquatic ecosystems and their resources.
Interview with the head of the Sub-Aqua Society –Kerem Çağkan Çelik – Civil Engineering Student: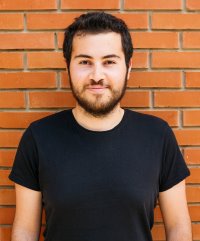 Have you already organized dive trips to locations outside Cyprus? If so - what diving destinations have you tried?
Clearance diving teams representing the sub-aqua societies of various universities gathered together for a two-day event and worked in close collaboration to remove the shoreline marine debris in the Mersin region.
Based on the experience of its members, what are the most interesting dive sites that the Sub-Aqua Society would recommend to diving lovers? Have those divers taken underwater photos while diving at these spots? 
Preferences of divers can vary. In my opinion, the dive site "Mexicano" in Kyrenia, one of the liveliest locations, is the perfect place to dive. We certainly try to take photographs and record videos in each dive to capture images of unique underwater scenes, to remember the special moments and share them with friends.
Do you want to organize an underwater photography exhibition?  
Daha önce biri Ankara Kampusumuz ile eşzamanlı olmak üzere açtığımız üç sergi de Kampusumuzda yoğun bir ilgi gördü. Sualtının güzelliklerini fırsat buldukça herkese göstermek için sürekli bu konuyu gündemimizde tutuyoruz.
Underwater photography attracts worldwide attention. Do you have any underwater photography projects?  
There are many scuba divers who like taking underwater photos and love sharing some great snapshots from their dives. The Sub-Aqua Society provides its members with underwater cameras. Photographs taken by the members are properly archived so that they can be displayed at the exhibitions. Archiving such photos is also the best way to keep a special moment from running away.
Tell us about the most memorable diving experiences of the Society members. 
During a diving event held in Çeşme, which was attended by the Society members en masse, the divers were surrounded by rough rays as they descended in the location called "rough ray territory". Plenty of rough rays, disguised by camouflaging in sandy ground, suddenly appeared and went into a huddle around the divers. As we dived into depths during the training program held this year, we were escorted by a two-meter long bonito (genus Sarda), which was posing for pictures throughout the dive. Most participants of the training have found octopuses really interesting; the ink released by octopuses and the movements of octopuses, in particular, have drawn their attention.
President:: Kerem Çağkan Çelik
e-mail:kerem.celik

metu.edu.tr