Established in October 2005, under the name of the "Middle East Theatre Union", the METU Northern Cyprus Campus Theater Club consisted of 23 active members in its early years. After improving the acting skills of its members through the use of Creative Drama and Acting classes, the Theater Club performed the play titled "Komşu Köyün Delisi", written by Üstün Dökmen, in May 2015 in the Güzelyurt AKM. The audience, which included the then Minister of Agriculture and Rural Development, the Chair of the Parliament, the METU Northen Cyprus Campus President, and the people of the town of Güzelyurt liked the play. The Theater Club aims to improve the performance skills of its members constantly and represent METU and the Turkish Republic of Northern Cyprus globally in cultural platforms.
At the beginning of the Academic Year 2016, we changed the group's name to "tiyatrODTÜ".  Having developed inner discipline, the group has worked, earnestly, to improve its participants' skills since being restructured. Using an innovative approach, which we call "Play Factory", all participants are trained within the group through constant sessions and rehearsals. Each year, we organize workshops and creative drama seminars and initiate theater projects. In addition, we perform the plays that we produce throughout the year. The mission of tiyatrODTÜ is to keep raising the bar higher and higher towards excellence every day.
In April 2006, we, as tiyatrODTÜ members, set out to organize the first international amateur theater festival in Northern Cyprus on behalf of METU - the 9th tiyatrODTÜ Festival of which we feel proud. The purpose of this project was to encourage art appreciation in audience in the TRNC and to organize talks with well-known artists; in addition, to develop ties and to exchange information with participating universities, as well as creating an opportunity for international audience to get exposed to Cypriot and Turkish theater.
Interview with the head of the tiyatrODTÜ –Veysel Şahin –Civil Engineering Student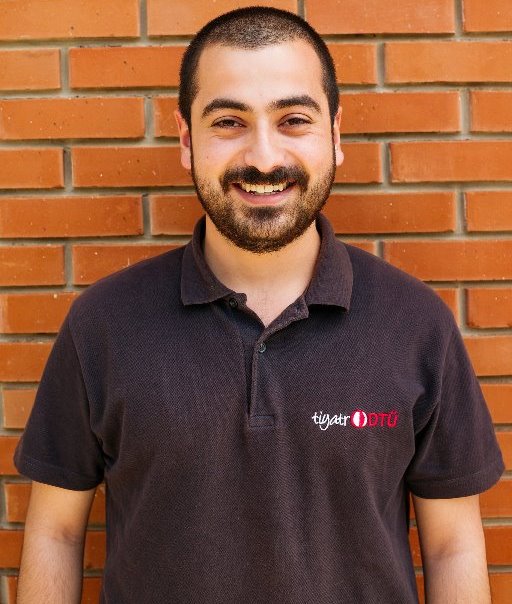 Did any of the tiyatrODTÜ participants pursue a career in theater?
Yes, some of them. Among those are Uğur Tunca-Erdal Şahin-Baturhan Duygu and Bekir Çaygeç.
From which countries has the tiyatrODTÜ Festival received participation?
From Turkey and the TRNC. We also received an application from Pakistan but it was cancelled due to financial issues.
Is it likely that this amateur Festival could include a contest in future?
Yes, the project can expand to include a contest in future.
Has the project received any external support so far?
Support is provided by the tiyatrODTÜ members only.
Would you like to initiate a joint working project  with a university in Southern Cyprus? Have you made an attempt to conduct such projects?
So far we have not made any attempt but why not!