CLUBS & SOCIETIES "PSYCHOLOGY CLUB"
Psychology Club:
Its members are predominantly psychology students but the Psychology Club is open to all students with an interest in psychology. The Club strives to increase awareness in psychology through academic seminars and training programs held on campus. It has a sub-unit which is responsible for keeping the Club in touch with the activity group 'Turkish Psychology Students'.
This year we organized a workshop focusing on depression and anxiety, which was very useful. We also had opportunity to know Nergis Hamilton, the only psychotherapist who utilizes 'person-centered therapy' in Turkey and welcomed Deniz Erkal, who introduced us to the Cognitive Behavioral Therapy techniques. Our second semester activities included a workshop designed to teach how to fight proscrasnation, which was given by Bilge Uzun (Bahçeşehir University). In addition to providing such programs, we try to participate in the Mental Health Symposium, held in Lefkoşa every year. We strongly encourage our members, who are future psychologists, to get involved in such extracurricular activities in the field of psychology. Activities organized by the Club primarily serve the interests of psychology students, who comprise the majority of members. However, psychology studies people, the mind and behavior, impacting on all aspects of life. Our program, therefore, covers a wide variety of topics.
As future psychologists, we volunteer to lead different activities designed to maintain psychological health and well-being of people across society. Receiving any sort of support, for example, generally has a positive influence on people; it encourages proactive behavior in human beings, refreshes their mind and revitalizes their body. During our visit to the nursing home in Lapta, we distributed balloons delivering various motivational messages to residents. We then realized that a simple expression of affection can make people smile when faced with physical, social or economic vulnerabilities. One of our mottos is 'Laughter is the best medicine'. We therefore organized a Laughter Therapy seminar as well. Of course, we did not forget to create opportunities for leisure and entertainment. Our future plans include a psychology festival and a student exchange programme that will benefit all psychology students in Cyprus.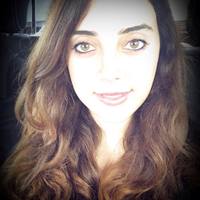 • A visit to the nursing home in Lapta is a valuable experience for you. Are you planning a visit to a children's home as well? In infancy and early childhood (0-5 years of age), children develop attachment with their various caregivers and middle childhood (8-12 years of age) is a time when they begin to develop their own identity. Given the critical periods in child development, do you think that a visit to a children's home will make a difference in the lives of the residents?
We are quite willing to meet our little friends and work hand-in-hand with them to organize new activities. However, we have some concerns related to the activities in question since we are dealing with a vulnerable population group. We do not want to cause a violation of any code of ethics, or to harm those kids, through activities that are designed solely with the intent to make them feel happier. We therefore contacted our teachers and they advised us that we should familiarize ourselves with communication techniques that give complementary attention to the emotional and social needs of children in distress, and to all their developmental needs, before we start to plan activities aimed at children living in the SOS Children's Village. Thus, we are planning to organize a comprehensive training program or a workshop focusing on child-friendly communication techniques and specific needs of the target-child audience.
• Do you have any plans to expand your activities to include children living in the towns and cities nearby?
Yes, we plan to expand our program as much as we can. The more people we reach, the happier we will be.
• Based on your experience and observation, can you tell us about people's reactions to such activities?
In today's digital age, the importance of real-life interactions is fading as time spent on social technologPeople's reaction to the small things and simple pleasures that we offered was really impressive. Much to our surprise, one little touch would suffice for restoring the cultural patterns and practices that faded away. Some people did not throw away the motivational notes we left on their desks because they made them smile everyday, throughout the year, for example. We were inspired by such reactions. We still remember what the CIB staff members said when we gave them balloons containing motivational notes: "But we don't have the heart to blow them up!" When students thanked us for organizing the Laughter Therapy activity, which was held before their final exams and which provided plenty of laughter, we thought that those who became immersed into the video games were, in fact, seeking the taste of shared laughter and fun. We were also encouraged by the feedback we received after the Grass Therapy activity held on the Campus lawn. "When we placed our mats on the lawn, at first we were not sure that we would get any sort of pleasure from sitting on the lawn, completely unplugged from social media. Now we enjoy sitting on the lawn to relax, to have a chat or drink a cup of tea," said some participants. Luckily, we have tiny little solutions to overcome loneliness!
President  : Rana İrem Güler
E-mail  :  guler.rana

metu.edu.tr