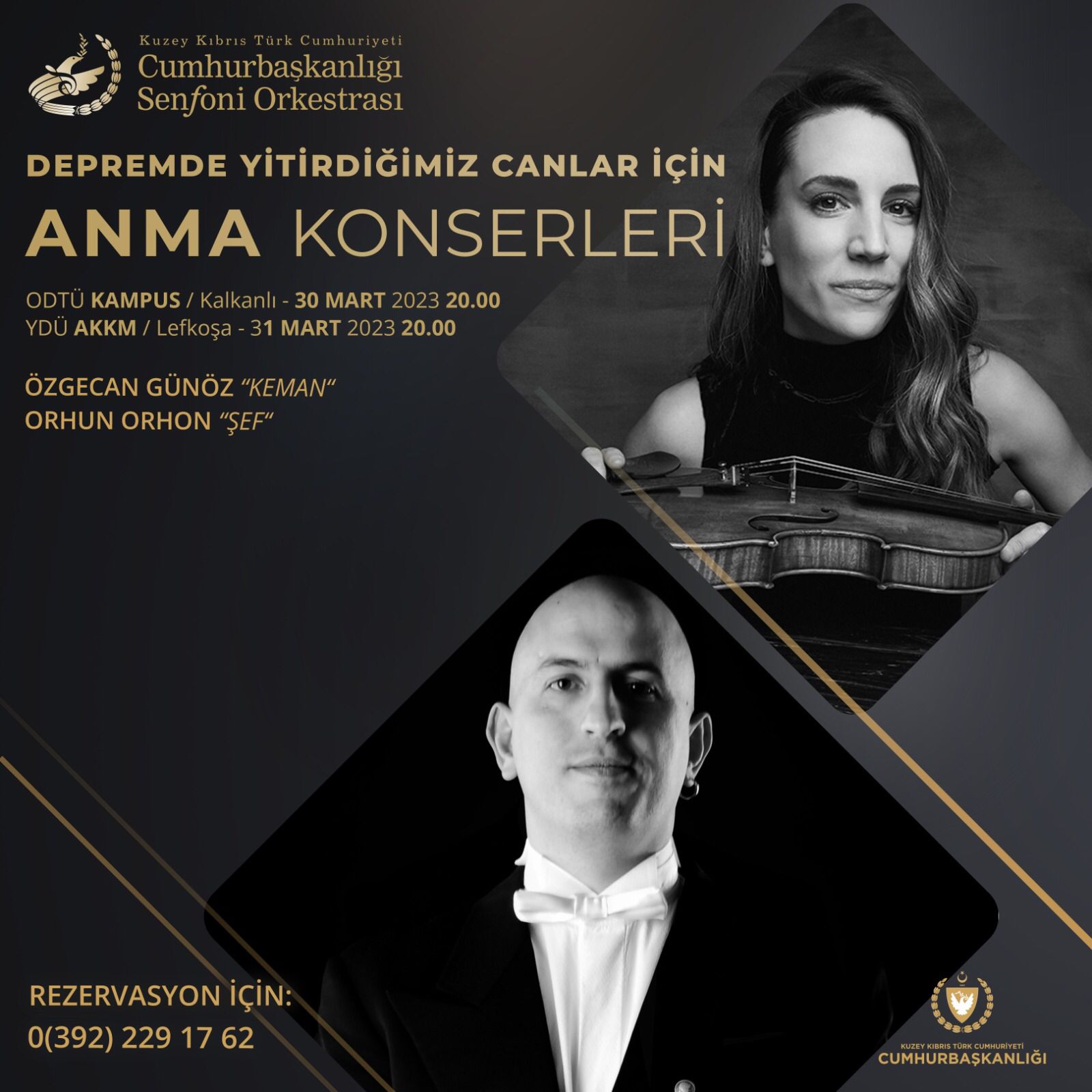 Start of the Event:
30.03.2023, Thursday - 20:00
Event Place:
Culture and Convention Center, Rauf R. Denktaş Hall
Organizer Name:
TRNC Presidential Symphony Orchestra
Event Details:
The TRNC Presidential Symphony Orchestra will be on stage in a performance, a Memorial Concert, in the Rauf Raif Denktaş Hall of METU NCC Culture and Convention Center on Thursday, March 30 at 8 pm led by conductor Orhun Orhon and featuring violinist Özgecan Günöz. This concert is dedicated to the memory of those who lost their lives in the February 6 earthquakes, centered in Kahramanmaraş, Turkey. 
Everyone is welcome to attend this special concert.
Concert Program:
J. Sibelius Valse Triste
A. Vivaldi The Four Seasons, Op.8
L. v. Beethoven Symphony No.1 in C, Op. 21