About Petroleum and Natural Gas Engineering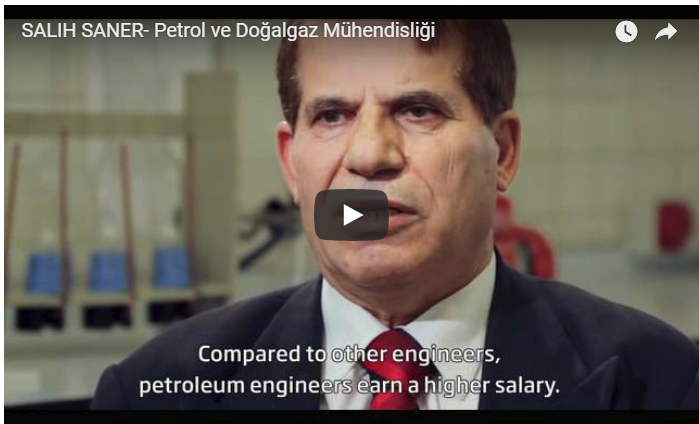 Petroleum and Natural Gas Engineering deals with the exploration, production and transportation of petroleum, natural gas and geothermal energy. Technically speaking, the engineering of petroleum and natural gas is involved in every aspect of the exploitation of the energy stored naturally or subsequently underground. A petroleum and natural gas engineer working in the field should be well-informed about the surroundings, cultural environment and the political and legal concepts of the job's requirements as well as the field of engineering. The rapidly developing petroleum industry calls for professional engineers who are well-educated in issues such as drilling, well completion, well testing, production techniques, enhanced oil recovery methods, reservoir modeling, phase behavior and thermodynamics, multiphase flow, well logs and analysis, underground storage of natural gas and reservoir characterization. The professional work area of petroleum and natural gas engineers has a wide range from computer simulation of the fluid flow through porous medium to offshore drilling.
Career Opportunities
Petroleum and Natural Gas Engineering graduates will have acquired the necessary education to work in the domains of exploration, drilling, production, transportation, storage and management of petroleum, natural gas and geothermal energy. These graduates work in national and international petroleum, natural gas, geothermal energy and pipeline transportation companies.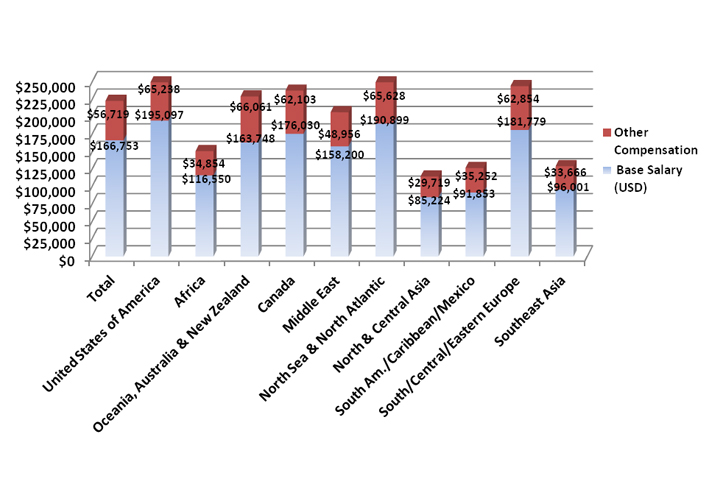 Salary distribution of petroleum engineers with respect to different regions of the world (Ref: Society of Petroleum Engineers 2012 Salary Survey (http://www.spe.org/career/salary.php)
Are you a Future Petroleum Engineer?
1- Do you love nature (oceans,jungles and deserts)?
2- Do you play computer or video games?
3- Do you live working with technology?
4- Are math and science your favorite courses?
5- Do you have a creative and imaginative personality?
6- Do you have good communication skills?
7- Do you want to experience financial freedom and security?