Image: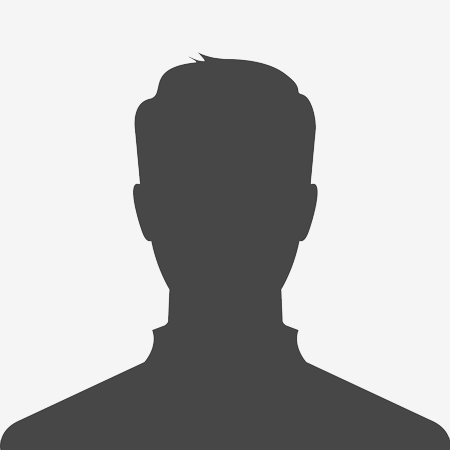 Program:
Political Science and International Relations
E-mail:
khayriye

metu.edu.tr
Educational Background:
B.A., M.A., Eastern Mediterranean University; Ph.D., Middle East Technical University
Research Interests:
Political Economy of Oil
Post Soviet State Building
Energy
Eastern Mediterranean Hydrocarbons
Central Asia
Caspian Region
Transition to market economy and democratisation
Cyprus
Courses Taught:
PSIR 106 Pre-Modern Civilizations
PSIR 105 World History 1453-1914
PSIR 110 International History, 1914-1989
PSIR 203 History of Political Thought 1
PSIR 210 Theories of International Relations
PSIR 304 International Organisations
PSIR 322 History of the Cyprus Conflict
PSIR 333 States and Societies in Central Asia
PSIR 413 Comparative Political Cultures: Greece, Turkey, Cyprus
PSIR 429 International Politics of Oil
PSIR 463 Russian Foreign Policy
PSIR 503 International Relations in Theory and History : the making of tde Modern World
PSIR 514 Introduction to post-Soviet Studies
PSIR 534 Political Economy of International Oil (Sustainable Environment and Energy Systems Graduate Program)
PNGE 414 International Petroleum Economics and Politics
SEES 501 Political Economy and Law in Sustainability
SEES 583 Special Studies: Energy Policy
EAS 509 Introduction to Post Soviet Studies, Eurasian Studies MA Programme, METU, ANKARA
EAS 512 International Political Economy of Oil: Caspian Region, Eurasian Studies MA Programme, METU, ANKARA
Selected Publications:
2021- co authored with Joshua Mugisha, Mike Arasa Ratemo, Bienvenu Christian Bunani Keza, "Assessing the opportunities and challenges facing the development of off-grid solar systems in Eastern Africa: The cases of Kenya, Ethiopia, and Rwanda," Energy Policy,"Volume 150, 2021, 112131, ISSN 0301-4215, https://doi.org/10.1016/j.enpol.2020.112131.
2020- "Energy and Turkish Foreign Policy: Energy Security and Energy Strategy," Turkish Foreign Policy II. Editors: Prof Dr Nejat Dogan, Prof Dr Ahmet Sözen. Eskisehir: Anadolu University , July 2020, pp. 164-191.
2019- "Petrol", in Ortadoğu: Aktörler, Unsurlar, Sistemler (Mehmet Şahin ed.), Kopernik,2019, pp.453-472
2017- "Eastern Mediterranean Hydrocarbons: Regional Potential, Challenges Ahead, and the 'Hydrocarbon-ization' of the Cyprus Problem" PERCEPTIONS, Summer-Autumn 2017, Volume XXII, Number 2-3, pp. 31-56.
2014- co authored with A Gurel, H Kahveci, H Tzimitras How to Build Confidence over Energy Issues in the Context of Cyprus Settlement?" co author with Ayla Gürel and Harry Tzimitras. in Sami Andoura and David Koranyi (eds.). Energy in the Eastern Mediterranean: Promise or Peril?. Egmont Working Paper: The Royal Institute of International Affairs, Belgium. Gent: Academia Press. Online Access: http://www.egmontinstitute.be/wp-content/uploads/2014/05/ep65.pdf
2013- "Cyprus", in Jean-Michel De Waele et.al. (eds),The Palgrave Handbook of Social Democracy in the European Union.Basingstoke, UK: Palgrave MacMillan, 2013.
2012- " Enerji Politikaları ve Uluslararası Rekabet" (Energy Policies and International Competition), Mustafa Aydın (der). Kafkaslar Değişim ve Dönüşüm, Avrasya Üçlemesi III, (Caucasus Change and Transformation). Ankara: Nobel Akademic Yayıncılık Eğitim Danışmanlık Tic. Ltd. Şti.
2009- Book Review:Pami Aalto (ed.), The EU Russian Energy Dialogue: Europe s Future Energy Security. The International Political Economy of New Regionalisms Series. Aldershot: Ashgate, 2008. Europe Asia Studies, Volume 61 Issue 3 2009, pp.550 553.
2008- The 2008 Presidential Election in Cyprus, West European Politics, 31:5, 2008, pp. 1033 1039.
2008- Global Migration: New Dynamics, Strategies, and Visions in the EU and its Neighborhood, Central Eurasian Studies Review. Vol. 7, Number 1, Spring 2008.
Eurasian Studies in Turkey, co author Ayse Gunes Ayata and Isik Kuscu, Central Eurasian Studies Review, Vol. 3, No. 2, (Spring 2004), pp. 2 10.
2003- Second METU Conference on International Relations (Conference Review), co authored with Isik Kuscu, Central Eurasian Studies Review, Vol. 2, Number 3, Fall 2003.
2002- "Oil and Natural Gas Sector in the Post-Soviet Turkmenistan: Opportunities and Challenges", Turkish Review of Eurasian Studies, Istanbul:OBIV,2, pp. 221-243.
2001 - "An Analysis of the Western Scholarly Discourse on Turkic Identity in Central Asia", The Turkish Yearbook of International Relations, No: 32, pp. 127-166.