Image: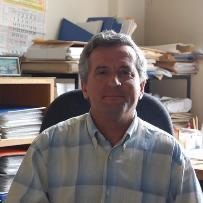 E-mail:
hyurtsev

metu.edu.tr
Educational Background:
Ph.D., Physics, King's College London (University of London), 1984
B.S., Physics Engineering, Hacettepe University, 1977
Research Interests:
Raman Scattering, Phase Transitions in Molecular Crystal Systems, Liquid Crystals, Mean Field Theory
Selected Publications:
E.Kilit Dogan and H.Yurtseven, Curr.App.Phys. 19(2019) 1096. ''Analysis and calculation of the magnetization,magnetic susceptibility and the specific heat close to phase transitions in heterometallics''.
H.Yurtseven and E.Kilit Dogan, Mater.Res.Bull. 119(2019) 110572. ''Magnetic ordering in two ferromagnetic sublattices of two mixed-valence iron(II)-iron(III) metal formate frameworks''.
A.Kurt,H.Yurtseven and M.Kurt, Int.J.Chem.Res. 1(2019) 19. ''Calculation of the frequency and linewidth of the IR modes as a function of temperature in DMMg and DMCd''.
O.Tari and H.Yurtseven, Mater.Chem.Phys. 228(2019)118. ''Temperature dependence of magnetic and thermal properties of HyFe and HyMn close to phase transitions by using the Landau mean field model''.
M.Kurt,H.Yurtseven and A.Kurt, J.Mol.Struc. 1181(2019) 488. ''Calculation of the Raman and IR frequencies as order parameters and the damping constant /FWHM) close to phas transitions in methyhydrazinium structures''.