Image: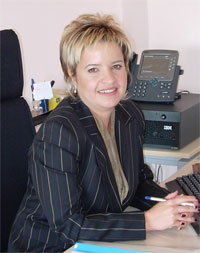 Status:
School Of Foreign Languages
Research Interests:
Program Development and Evaluation
Corpus Linguistics
Genre Analysis
Teacher Education
Courses Taught:
Turkish English Translation
Advanced Reading and Writing
Teaching English to Young Learners
Contrastive English Turkish Structure
Selected Publications:
Ruhi, Ş.& Işık-Taş, E.E. (2014). Constructing General and Dialectal Spoken Corpora for Variation Research: Two Case Studies from Turkish. In Schmidt, T., Wörner, K., Ruhi, Ş. & Haugh, M. (Eds.). Best Practices in Spoken Corpora in Linguistic Research. Cambridge Scholars Publishing.
Işık-Taş, E.E. (2011). "In this paper I will discuss…": Current trends in academic writing.PROCEDIA (Social and Behavioral Sciences Journal by Elsevier).
Daloglu, A., Isik Tas E. (2007) Assessing English language learners needs and lacks. Education and Science 32, 145.
Isik Tas, E. (2005), A Review of Micic, S.(2005) English for Medical Academic Purposes. Press Express: Beogarad. IATEFL ESP SIG Journal 10.
Isik Tas, E., Daloglu A. (2004) A post modern look at the writing skill. IATEFL Conference Selections 2004.