Image: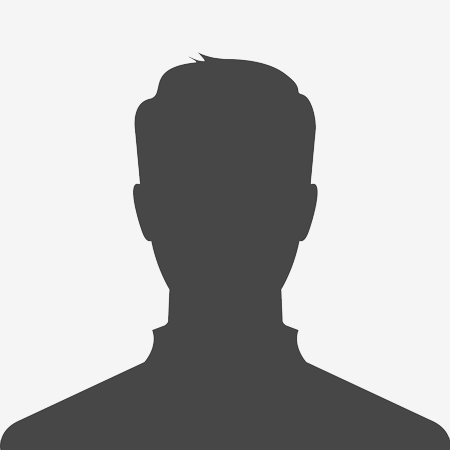 E-mail:
djamaldb

metu.edu.tr
Educational Background:
B.S., E.N.Polytechnique - Algiers
MSc., E.N.Polytechnique - Algiers
PhD., E.N.Polytechnique - Algiers
Research Interests:
Geotechnical Engineering; Soil Mechanics; Foundation Engineering; Geotechnical Investigation; Fuzzy sets and their applications in Civil Engineering; Computational Geotechnics; Creep of geomaterials; Constitutive modelling; Hyperplasticity for Geomaterials; Uncertainty analysis; Geohazards and Risk; Random sets in geotechnics; Probabilistic analysis; Mechanics of Granular media.
Courses Taught:
CVE 468 Geotechnical Design
CVE 366 Foundation Engineering 1
CVE 303 Probability and Statistics for Civil Engineers
Selected Publications:
HTTP://ORCID.ORG/0000-0002-4429-9687
http://www.researcherid.com/rid/D-5119-2017
Depina I. , C. Ulmke, D. Boumezerane, V. Thakur,
"Bayesian updating of uncertainties in the stability analysis of natural slopes in sensitive clays"
In: Thakur V., L'Heureux JS., Locat A. (eds). Landslides in Sensitive Clays. Advances in Natural and Technological Hazards Research (volume 46), Springer Cham.
DOI https://doi.org/10.1007/978-3-319-56487-6_18
Grimstad G., M. Karstunnen, JP Jostad, N. Sivasithamparam, M. Mehli, C Zwanenburg, E Den Haan, J. Qi, Z. Yin, S. A. Amiri, D. Boumezerane, M. Kadivar, M. A. Ashrafi, J. Rønningen.
"Creep of Geomaterials - Some finding from the EU project CREEP".
http://dx.doi.org/10.1080/19648189.2016.1271360
Special Issue. European Journal of Environmental and Civil Engineering.
G. Grimstad, S. A. Degago, D. Boumezerane
Discussion of "Viscous behaviour of clays in one-dimensional compression"
Canadian Geotechnical Journal, 2015, 52(1): 120, 10.1139/cgj-2014-0352
D. Boumezerane, S. Belkacemi, B. Zlender
"Site soundings density for geotechnical investigation with combined fuzzy and probabilistic input information"
Geotechnical and Geological Engineering (2014) 32:547–559; DOI 10.1007/s10706-014-9733-z
B. Žlender, P. Jelušič, D. Boumezerane
''The feasibility analysis of underground gas storage caverns''
Engineering Structures Volume 55, October 2013. DOI 10.1016/j.engstruct.2013.01.003
Zlender B., P. Jelušič, D. Boumezerane
"Planning Geotechnical investigation using ANFIS"
Geotechnical and Geological Engineering (2012) 30: 975–989;
DOI 10.1007/s10706-012-9520-7
Boumezerane D., S. Belkacemi, B. Zlender
"Fuzzy Sets Decision Support System for Geotechnical Site Soundings".
Acta Geotechnica Slovenica, 8(1):51–63, 2011.
Articles in peer-reviewed conferences:
D. Boumezerane
"Interval-Based Parameters for Stress Diffusion in Granular Medium"
ESREL 2018, European Safety and Reliability Conference, June 2018, Trondheim, Norway.
D. Boumezerane & M. Lahbiben
"Displacements in a Column-Reinforced Granular Medium; a Probabilistic Approach"
ICGRE'17, 2nd International Conference on Geotechnical Research and Engineering, April 2017 Barcelona, Spain
D. Boumezerane, A. Makdisi, G. Grimstad
"A framework for peat behaviour based on hyperplasticity principles"
International Conference on Creep and Deformation Characteristics in Geomaterials,
August 2015 Gothenburg, SWEDEN
D. Boumezerane
« Random sets-based system for geotechnical soundings density estimation »
Geotechnical Safety and Risk V - T. (Timo) Schweckendiek et al.(Eds). © 2015 IOS Press.
DOI 10.3233/978-1-61499-580-7-203
D. Boumezerane, G. Grimstad
"A rheological model for peat that accounts for creep".
Series Advances in Soil Mechanics and Geotechnical Engineering Ebook Volume 6: Deformation Characteristics of Geomaterials. IOS Press Ebooks, 2015.
DOI 10.3233/978-1-61499-601-9-947.
D. Boumezerane
"Modelling unloading/reloading in peat using a kinematic bubble model"
Numerical Methods in Geotechnical Engineering - Hicks, Brinkgreve & Rohe (Eds)
@2014 Taylor & Francis Group, London, 978-1-138-00146-6
Boumezerane D., S. Belkacemi
"Random Sets-based estimation of soundings density for geotechnical site investigation"
REC2012, 5th International Conference on Reliable Engineering Computing, Edited by M Vořechovský et al. (Eds)
© 2012 BUT FCE, Institute of Structural Mechanics ISBN 978-80-214-4507-9.
TECHNICAL REPORTS
D. Boumezerane, M Ashrafi, A. Makdisi
"Enhanced peat creep model - user manual and documentation. PIAG_GA_2011- 286397-R5" Technical Report, March 2016, CREEP Project.
Editorial Board Membership:
International Journal of Civil Infrastructure (IJCI)
https://ijci.avestia.com/