Image: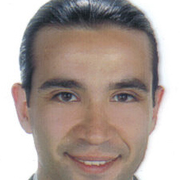 Educational Background:
B.S., Boğaziçi University; M.S., Ph.D., Hamburg University of Technology (TUHH)
Research Interests:
Process/Plant Design
Coal/Biomass Gasification
Coal/Biomass to Chemicals
Energy
CCS (CO2 Capture and Sequestration)
Courses Taught:
Chemical Engineering Design I & II
Chemical Engineering Laboratory I & II
Resources Engineering I&II
Selected Publications:
Argonul, A., Er, O. O., Kayahan, U., Unlu, A., & Ziypak, M. (2020). Syngas cleaning for coal to methanol demo plant – H2S and COS removal. Chemical Engineering Communications, 1–15. https://doi.org/10.1080/00986445.2020.1722653
Argönül, A. & Keil, F. (2019). Ethylene Hydrogenation in Pellets with Different Pore Structures, Measured in a One-Sided Single-Pellet Reactor. Special Issue to Honour Professor Gülşen Doğu and Professor Timur Doğu. International Journal of Chemical Reactor Engineering, 17(6), doi:10.1515/ijcre-2018-0166
Ünlü, A., Kayahan, U., Argönül, A., Ziypak, M. & Akça, A. 2017, "Pilot scale entrained flow gasification of Turkish lignites", Journal of the Energy Institute, vol. 90, no. 1, pp. 159-165.
Aksoy, P., Isik-Gulsac, I., Er, O., Sarioglan, A., Ay, S., Uresin, E., Argonul, A., Cetin, Y., Akgun, F. & Atakul, H. 2012, "Integrated hot and cold synthesis gas clean-up", 29th Annual International Pittsburgh Coal Conference 2012, PCC 2012, pp. 816.
Argönül, A. & Keil, F.J. 2008, "An alternative procedure for modeling of Knudsen flow and surface diffusion", Periodica Polytechnica Chemical Engineering, vol. 52, no. 2, pp. 37-55. https://doi.org/10.3311/pp.ch.2008-2.01
Argönül, A., Argönül, L. & Keil, F. J., 2007. The Inconsistency In Modeling Surface Diffusion With Adsorption Equilibrium. Journal of the University of Chemical Technology and Metallurgy, 42(2), pp. 181-186.